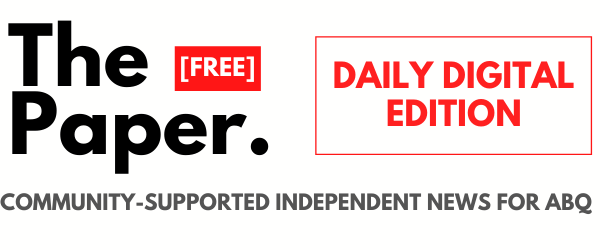 DAILY DIGITAL EDITION | FRIDAY | APRIL 30, 2021
SUBSCRIBE | DONATE | CARRY THE PAPER IN MY BUSINESS

It's Friday and we're in the green! As if Mother Nature herself was celebrating our progress towards reopening, the rain is ending and temperatures will move to a high near 80 today and up to 85 this weekend, just in time for a slew of outdoor markets, festivals and patio specials to lure you outdoors.
As of today, Bernalillo County is officially in the "Green Zone," a designation under the state's "red-to-green-turquoise" framework that allows every type of business to open at some capacity and the restoration of most normal activities with precautions.
If you do go out, you should still wear your mask and socially distance. Just 37 percent of BernCo is fully vaccinated.
Movie theatres, markets and festivals waiting on the green light are wasting no time getting back in business, even at lower capacities. Today's morning edition is all about our picks for the best things to do this weekend (as long as you promise to follow the rules 😷 !)
For those not quite ready to brave the masses, plenty of online activities remain. The Rio Grande Celtic Festival is kilted up and going live online this weekend. History buffs will love the El Camino Trade Fair, online from Bernalillo County and theatre geeks will have to choose between a showcase of new plays or a new online offering from the Aux Dog Theatre.
Your kids may want to tune into a special "radio musical" previewing online from the popular locally-produced Children's Hour radio show.
For those of you anxious to get your green thumb dirty, you can pop over to preview more than 1000 plants for sale this weekend at this plant sale.
As a sign that people are looking for stuff to do, our most popular story last week on Facebook wasn't the president's speech, new census reports or even candidate interviews. It was the opening of a new drive in movie experience in West Downtown. That kicks of Tuesday the 4th with… naturally… Star Wars.
Stay safe, wear your mask and support local biz this weekend!
— The Paper. staff
---
Are you a restaurant or food truck? Applications for new federal Restaurant Revitalization Funds are open on Monday. Join US Sen. Martin Heinrich and ABQ City Councilor Pat Davis for a webinar on how to apply with experts from the Small Business Development Center. Monday, 9am. Register online.
---
Front Page
By Justin Schatz, The Paper. After a long, drawn-out legal battle with Acoma Pueblo, Indian Health Services has agreed to […]
SANTA FE, N.M. (AP) — The New Mexico state Capitol building has reopened to the […]
---
Things To Do This Weekend
Albuquerque's popular Rail Yards Market will reopen this weekend, though only at 50 percent capacity, […]
There are more positive signs for the future of businesses as the state eases its […]
---
New plays
Plant sales
And… may the 4th be with you.
Guest Column by Katie Stone of The Children's Hour. ICKY: A Radio Musical marks this extraordinary moment in history from a child's point of view. ICKY invites further conversations between families about the emotional impact that CoViD has had on their kids. We have also created a curriculum guide for teachers to be able to use the musical in classrooms.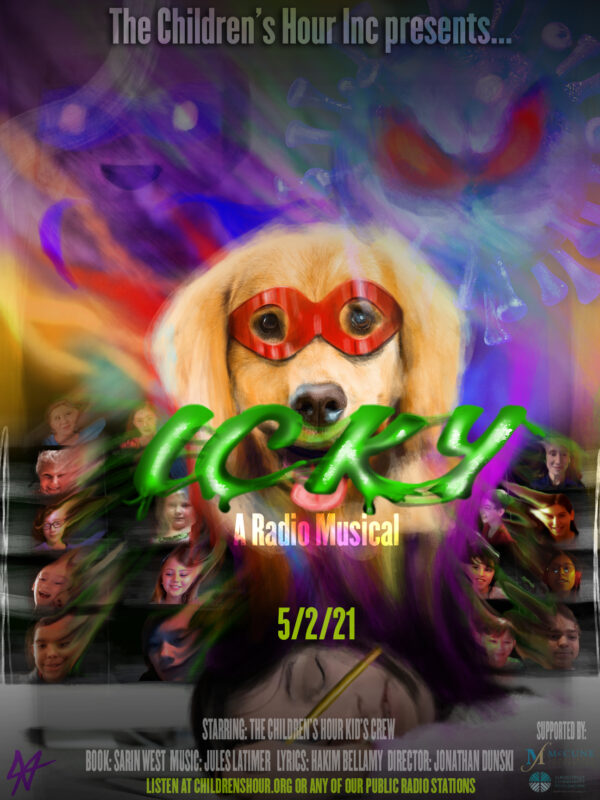 ---
Things To Do Next Week
Old Town Albuquerque is going to see a new pop-up drive-in movie theater soon. Albuquerque […]
---
Like The Paper? Support the independent journalists writing it.
Community news requires reader support.
Donate now [$10/mo.] [$25 one-time]