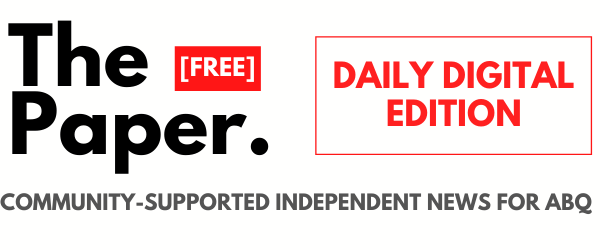 DAILY DIGITAL EDITION | MONDAY | MARCH 29th
SUBSCRIBE | DONATE | CARRY THE PAPER IN MY BUSINESS
Republicans have picked State Sen. Mark Moores as their nominee for the special election to fill Deb Haaland's former congressional seat. Democrats, for their part, start allowing their state central committee members to vote online tomorrow. With 8 candidates and a rule requiring someone to get a majority (not just a plurality like Republicans), the Democratic decision will likely go to a runoff (maybe two) later this week. For an explainer on that process, see yesterday's e-edition of The Paper.
Legislators head to Santa Fe tomorrow for the special session to finish the job of legalizing cannabis and bringing more than 11,000 new jobs to the state.
Expect to see a package of bills — not just one — focusing on how to legalize and social justice investments. Why? Senate leadership believes they can get a few GOP votes to legalize without social justice components and that they can get the few skeptical Democrats to at least vote for social justice even if they won't vote to legalize. Advocates say you can't split the issues but if the governor and leaders get the votes few will care how they got there. At least that's the idea. Tune in here tomorrow for the rundown on the bill, the issues and whose vote to watch when.
Front Page
March 29, 2021
The Democratic Party of New Mexico hosted one final debate Sunday afternoon among the candidates […]
March 29, 2021
MINNEAPOLIS (AP) — A former Minneapolis Police officer goes on trial […]
March 29, 2021
AP previews report due out today.
---
Business
Presented by Southwest Capital Bank
By Muhamed Abdel-Hack, The Paper.
New Mexico continues to be an ideal location for space research and tech companies
Sandia National Laboratories has been awarded a $25 million contract to […]
---
Opinion
By Trevor Reed, Medical Cannabis Producer
By Shanon Jaramillo, CEO of SeedCrest