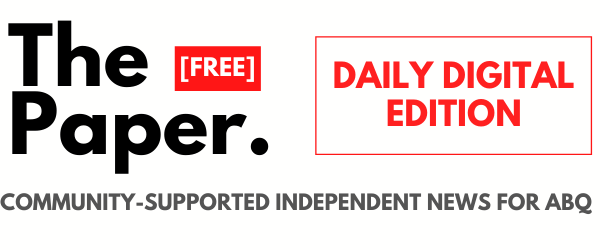 DAILY DIGITAL EDITION | WEDNESDAY | MAY 5
SUBSCRIBE | DONATE | CARRY THE PAPER IN MY BUSINESS
Good morning and happy Cinco de Mayo! This week's print issue is out on newsstands today but digital subscribers can get it online here.
As New Mexico is finally opening up and coming out of our long pandemic slumber, we finally have a reason to celebrate. This week, we're featuring Cinco de Mayo in the hopes of bringing some much-needed focus to our restaurant and bar scene which has struggled throughout the past year. We'd also like our dear readers to understand the history of the very-Americanized holiday (it's not Mexican Independence Day, but you already knew that — right?!) and celebrate the influence of Mexican culture, food and drink here in New Mexico.
How will you celebrate? Patronize your favorite restaurant or taco truck. Venture out and try a margarita at one of the hotspots featured in our foodie pages. Whether you enjoy sipping on a craft cocktail or a giant bowl of debauchery is m more your flavor, celebrate responsibly and wear a damn mask, please. And, most importantly, don't forget to tip your server.
Tierna Unruh-Enos, Editor
---
Like The Paper? Support the independent journalists writing it.
Community news requires reader support.
Donate now [$10/mo.] [$25 one-time]
---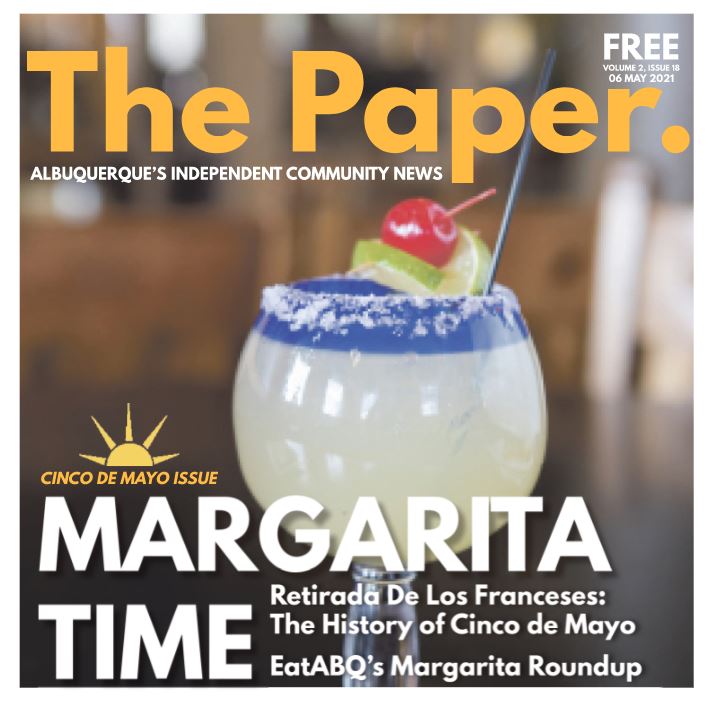 The Paper.'s Cinco de Mayo Issue
By Jonathan Sims. | Cinco De Mayo is literally as California kid as Ritchie Valens with a N.M. battle for a cousin. And why did El Cinco turn out so Bob? Nerd out for a minute. […]
---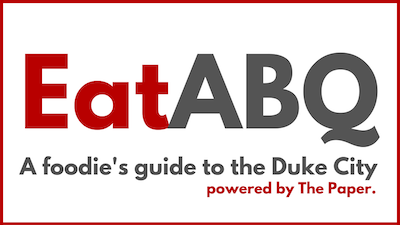 This week, EatABQ (a foodie guide to ABQ) is all about tequila and tacos. Here are our picks for the best of old favorites and exciting new options you need to try!
Unbeatable Recipes For Tequila and Tacos
---
The Best Place You've Never Been
Award-Winning Spot Pours Fresh and Tangy Margaritas
---
Get Your Tequila On at Cervantes
---
City Hall
ALBUQUERQUE, N.M. (AP) — A federal monitor's latest report says the Albuquerque Police Department is […]
Nearing the end of her second term as a city councilor, Diane Gibson says she won't seek a third.[…]
Albuquerque City Councilors had a fiery scare when a fire alarm was inadvertently triggered, causing […]
---
Nation
WASHINGTON (AP) — President Joe Biden on Tuesday set a new vaccination goal to deliver […]
---
Weird News(ish)
+ Spiteful man builds poop wall between neighbors
+ Traveling Teddy Bear Finishes Trip
NYPD is forced to retire Digidog–a robotic police recon drone–after the public expresses concerns, a […]
---
Most-Read News of The Week