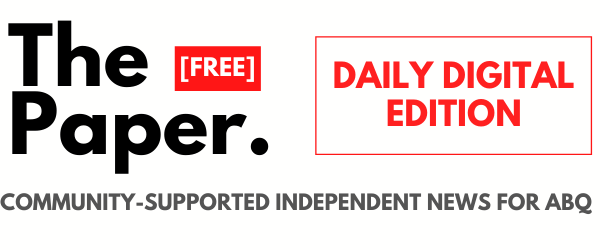 DAILY DIGITAL EDITION | TUESDAY | APRIL 27, 2021
SUBSCRIBE | DONATE | CARRY THE PAPER IN MY BUSINESS
With more than half of adults at least partially vaccinated against COVID-19, President Biden will announce later today that the CDC is lifting some restrictions on those who are vaccinated, including those recommending masks outdoors.
White House sources are telling reporters that Biden wants to encourage more Americans to get their shots and is offering fewer restrictions as an incentive. But, how will communities police these rules? That remains to be seen when there is no national registry of the vaccinated. Plus, if you have already decided not to get a vaccine, are you really worried about following these public health recommendations anyway? Nonetheless, this is good news for those who dutifully wear their masks on their morning jog or afternoon dog walk.
That story, of course, leads today's front page coverage in The Paper. (skip below for the news).
---
331,449,281. That was the population of the United States on April 1, 2020 according to the US Census Bureau. The country posted the slowest decade of growth since the Great Depression.
State-level census data will be released later this week but top lines divined from these early results show that New Mexico only added 58,000 people over 10 years. The state is also getting more Native and Hispanic and trending older (an indication that many young people are leaving). Those stories are featured below.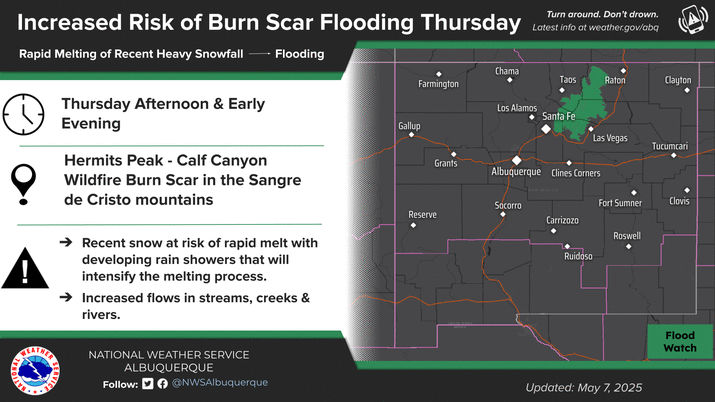 Locally, dry and windy conditions are fueling a growing fire in southern New Mexico. Forecasters say a cold front creeping into New Mexico could bring much-needed rain to most of the state Wednesday afternoon but temps will rocket back to the mid-80s in Albuquerque and 90s for southern NM this weekend.
If that weather holds, it could be perfect weather to take in the new drive-in theatre popping up in Old Town next week.

---
Front Page
By ZEKE MILLER Associated Press | WASHINGTON (AP) — President Joe Biden spent his first […]
---
Like The Paper? Support the independent journalists writing it.
Community news requires reader support.
Donate now [$10/mo.] [$25 one-time]
---
Census
By MIKE SCHNEIDER and NICHOLAS RICCARDI Associated Press | WASHINGTON (AP) — U.S. population growth […]
By SUSAN MONTOYA BRYAN Associated Press, ALBUQUERQUE, N.M. (AP) — New Mexico's population grew by […]
---
New Mexico
ALBUQUERQUE, N.M. (AP) — Weather forecasters and land managers are warning that warm, windy and […]
By Gwynne Ann Unruh, The Paper.
1.4 million people in New Mexico, or 70 percent of the state's population, are living in areas at elevated risk of wildfire.
New legislation passed this year could help limit danger long-term, say legislators
By NATASHA BRENNAN Indian Country Today via AP — The coronavirus pandemic brought powwow season […]
---
Albuquerque
Old Town Albuquerque is going to see a new pop-up drive-in movie theater soon. […]