,

SUBSCRIBE | DONATE | CARRY THE PAPER IN MY BUSINESS
BREAKING NEWS
The jury has reached a verdict at the murder trial of former Minneapolis Police Officer Derek Chauvin in the death of George Floyd. The jury found Chauvin guilty of second-degree unintentional murder, third-degree unintentional murder and of second-degree manslaughter. Floyd died last May after Chauvin, a white officer, pinned his […]
Photo: Derek Chauvin is handcuffed after being found guilty and ordered held in custody pending sentencing.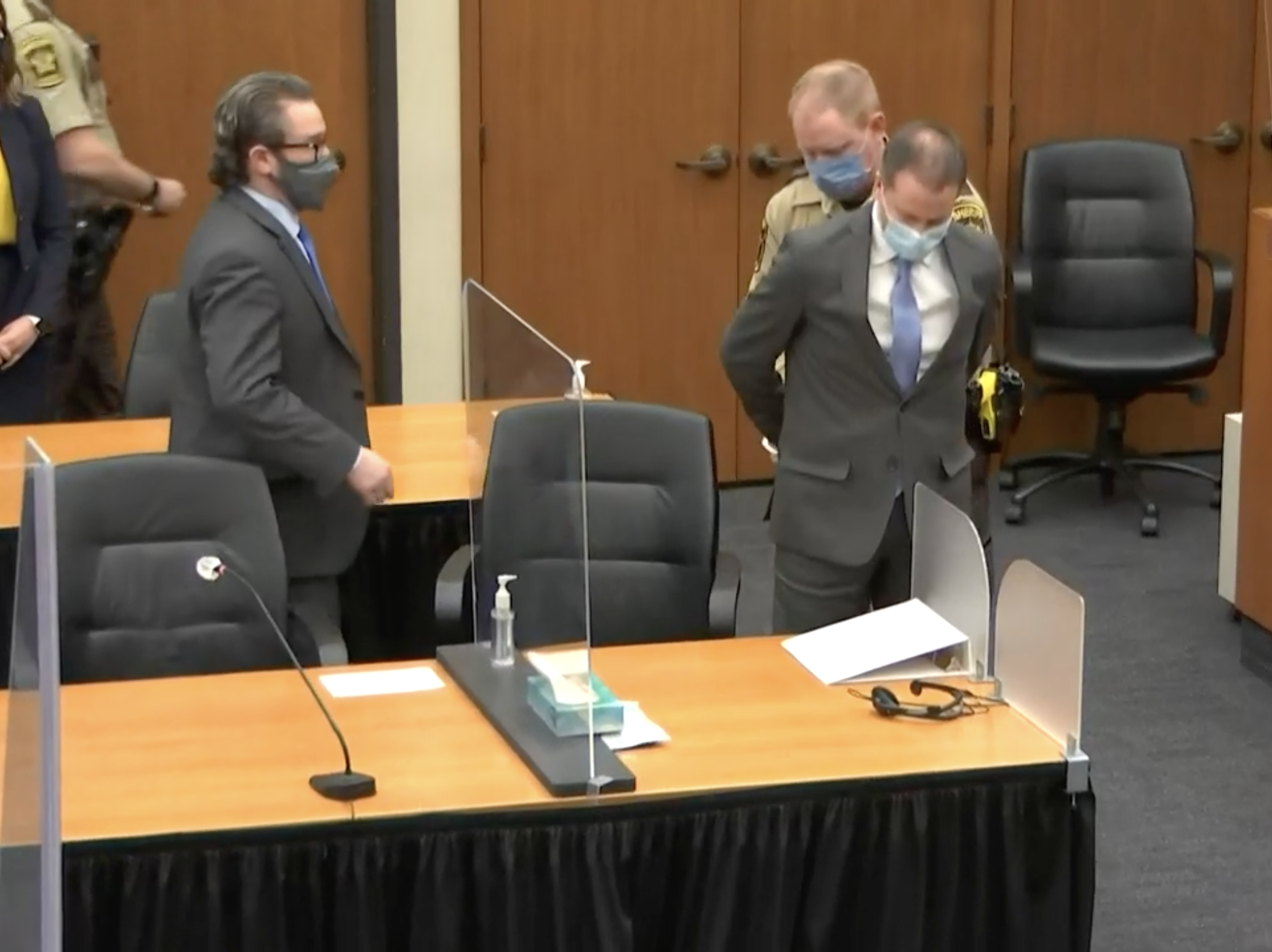 ---
Tell us what you think! Share this story and your reactions and we may use your comments in tomorrow's issue of The Paper.
---
Like The Paper? Support the independent journalists writing it.
Community news requires reader support.
Donate now [$10/mo.] [$25 one-time]
---