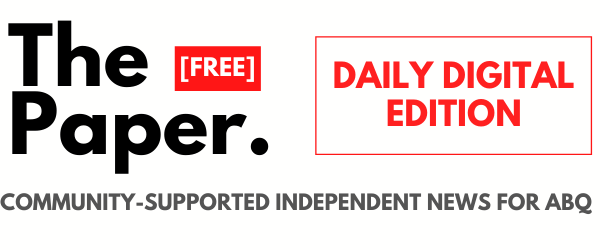 DAILY DIGITAL EDITION | WEDNESDAY | APRIL 21
SUBSCRIBE | DONATE | CARRY THE PAPER IN MY BUSINESS
Yesterday was a huge moment in American history. The murder of George Floyd (and we can officially call it that now) by a white police officer galvanized a movement for racial justice unmatched in decades.
But it wasn't just this case. Before Floyd there was Eric Garner, Michael Brown, Tamir Rice, Walter Scott, Alton Sterling, Philando Castile, Stephon Clark, Brionne Taylor. And since, just weeks ago, there was Daunte Wright. How many of those names did you say out loud and promise never to forget. How many are already unfamiliar?
But this case was different. Live on video, filmed by a 17-year-old girl who refused to look away, we watched as a Black man's life was taken. But, for the first time, the justice system did not fail to investigate, decline to prosecute or mitigate the impact. He was guilty. Of murder.
That gives new hope to those still waiting for justice.

"We up next! Justice for Breonna" was Tweeted by Breonna Taylor's younger sister after the Chauvin verdict.
In the coming days and weeks, talking heads and survivors and politicians will begin to speculate on whether this is a turning point or an anomaly.
As a former officer myself, I hope it is the former. The new chief of the Albuquerque Police Department took to Twitter to reaffirm the department's commitment to accountability. The president of the nation's largest police union said the trial was fair and the verdict was just.
Our reporter joined events outside UNM last night as activists and protestors peacefully assembled and marched, escorted by APD, before taking a knee to mark this moment. Read that here…
The trial of ex-cop Derek Chauvin for killing George Floyd had the nation on edge. […]
But justice is a process, not a moment. This movement needs more of these moments. Let's continue working together to create them.
-Pat Davis
Publisher
---
Like The Paper? Support the independent journalists writing it.
Community news requires reader support.
Donate now [$10/mo.] [$25 one-time]
---
Tomorrow is Earth Day and long before we all turned our focus to a courtroom in Minnesota, our team at The Paper. was working on a special environmental issue covering our favorite things about being outside in New Mexico, and the climate crisis that threatens them all. That special #EarthDay issue is out today.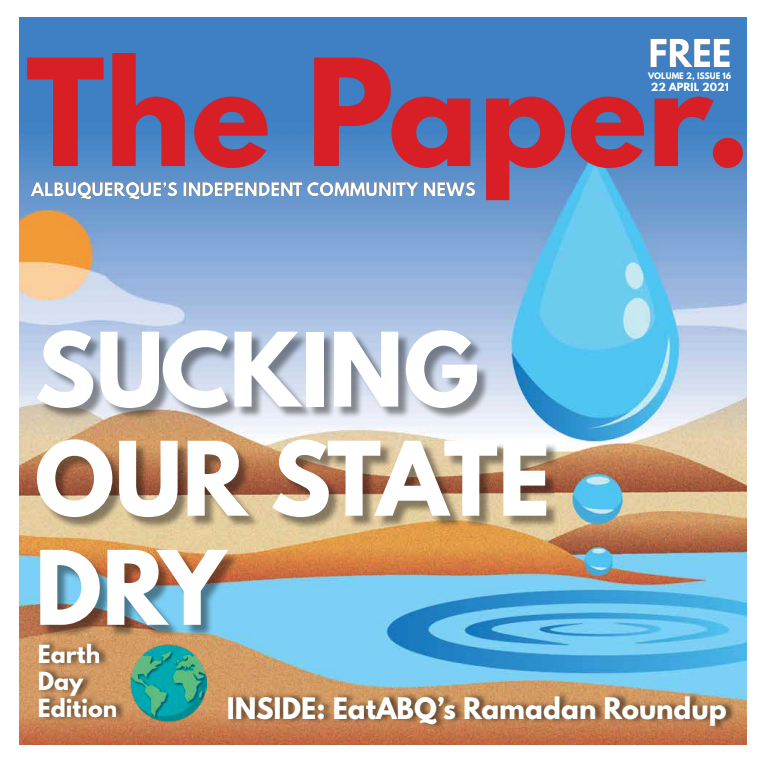 Read the whole thing cover-to-cover online now or pick it up on newsstands this afternoon.

Inside this week's #EarthDay print issue
Have you ever walked through the Bosque and seen what looked like a giant golden […]
New Mexico's rivers have been slowly drying up in a drought that has now seized […]
Chaco Canyon has stood the test of time and quite literally withstood the ultimate test […]
Opinion
April is Autism Awareness Month! But to me, as an autistic woman, awareness just isn't […]
City Hall
By Carolyn Carlson
One regret in anyone's life could be letting colleagues know when your birthday is. Case […]
---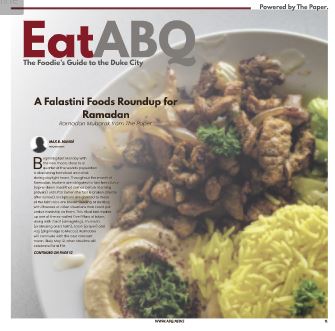 EatABQ: A Foodie's Guide to ABQ
Ramadan Mubarak from The Paper.