,
Dynamic Jack Cannabis Co. has partnered with Albuquerque's much-loved Rude Boy Cookies to produce a line of "take & bake" (get it?) cannabis-infused cookies. Known as Rude Girl Goodies, the cookies launched in a limited run on January 31 and currently have product placement in 20 metro-Albuquerque, adult-use cannabis dispensaries, including Dreamz Dispensaries, Vana Society and La Tiendita de Motita.
For now, the cookies are available in two flavors: chocolate chip and sugar. "We're bringing the same commitment to quality, attention to detail and taste to Rude Girl Goodies as we've shared with the New Mexico community for nearly 10 years now at Rude Boy," explains Mike Silva, founder and CEO of Rude Boy Cookies, which boasts two Albuquerque locations (1916 Central Ave. SE and 2500 12th St. NW).
But getting an edibles product to market is no one-step process. For Rude Girl Goodies, Dynamic Jack provided the cannabis, Rude Boy Cookies contributed the recipe and PhytoRemedies (a medical marijuana manufacturing firm already famous for its gummies, chocolates and other edibles) came on board as a manufacturing partner. According to Dynamic Jack CEO Ali Jubelirer, Troy Lapsys and the team at PhytoRemedies "produced the cookie dough from PhytoRemedies' licensed kitchen, using Mike's Rude Boy Cookies recipes and infused with distillate that came from plant material from the Dynamic Jack farm."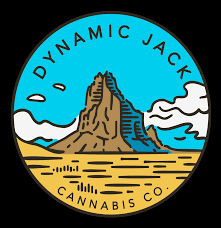 The sweet treats are just the latest addition to the growing portfolio of products from Dynamic Jack, which planted its first crop of cannabis last summer and began to harvest last fall. The company is the brainchild of Ali Jubelirer, who—oddly enough—served as a corporate attorney for 22 years. She worked as deputy general counsel and chief compliance officer for Groupon for years, but quit in 2019 to work as general counsel for a multi-state cannabis operator based in Chicago called Revolution Cannabis.
"I left Revolution in 2021 at the height of COVID," says Jubelirer. "And right after New Mexico announced it was going adult-use in April 2022." Jubelirer had been following the cannabis market in New Mexico while working at Revolution and paid attention when the state switched over from medical-use only. "When I left Revolution, like many people, I reevaluated my career and was inspired by some of the other women I had been meeting from all over the country who were running their own cannabis businesses and paving their own paths in a male-dominated industry. So, I decided I wanted to do the same. I put together a team of people from both ABQ and Chicago, and together we formed Dynamic Jack and applied for cannabis licenses."
Dynamic Jack Cannabis Co. was largely crowdfunded though social media and Mainvest. In January, Jubelirer wrote an article for Rolling Stone titled "What I Learned Raising Funds in Six Months for My Cannabis Company." Needless to say, the process was not without its hurdles. "Cannabis entrepreneurs have to be scrappy and that means exploring all fundraising options," advised Jubelirer in the article.
Jubelirer says her company's experience with the licensing process in New Mexico was far smoother than the fundraising process. "It was easy, straightforward, and not overly burdensome. The platform worked well too. This is one of the most low-lift applications I have seen—so barrier to entry by virtue of a tough process is not the problem (as it can be in other states). For the most part, we also received prompt answers to questions we would ask the CCD over email." Despite the easy time putting Dynamic Jack through the state's licensing process, Jubelirer's company remains one of the few woman- or minority-owned businesses—despite the state's pledge to give priority to such candidates.
"Implicit in an unlimited license cannabis market, like N.M., is that there is no need for 'priority' for anyone, because as long as you complete the application honestly, provide all the information requested, and pay the fee, you will get a license," explains Jubelirer. "So, the only way to really 'honor' businesses owned by women and minorities ('social equity applicants') in an unlimited license market like this is to do what states like Colorado (also unlimited) are only recently doing, which is to provide funding opportunities to those businesses."
All of that said, the cannabis CEO speculates that, "The numbers likely remain low because production and manufacturing is still predominantly male, and on the retail dispensary side, where you're likely to find more women and minority owners, funding is a blocker. To 'stand up' a dispensary in N.M., I understand it's a minimum of about $120K. Security, vaults, real estate, build-out—those things are expensive."
If all goes well with the launch of Rude Girl Goodies, Dynamic Jack is looking to put the finishing touches on its indoor greenhouse in the next couple of month and is thinking about opening its own retail dispensaries in the future. "We planned to be vertically integrated." says Jubelirer, "That's still our plan. But right now, we are focusing on production on our farm in Estancia and manufacturing our Dynamic Jack products, like our Salt Missions Moon Rocks and Sandia Sunset Infused Pre-rolls."