This story was originally published at EatABQ, the city's food, restaurant and drinks guide. EatABQ is a publication of The Paper, ABQ's new alternative, independent weekly.
Who knew that Mediterranean fare and Nepalese cuisine could blend perfectly together? The owners of Mazaya Cafe sure did. Housed in a modest brick building on Harvard Dr., Mazaya Cafe has been cooking up some of what I consider to be the best Mediterranean food in Albuquerque since they've opened. Their hummus is creamy with LOTS of tahini, and their chicken schwarma sandwiches fresh off the griddle are amazing, served with a spicy garlic sauce and pickled diakon radish.
Did I mention they serve Nepalese food as well? The owners of Mazaya are a husband and wife team from Nepal, who made their way through the Middle East working for 5-star resort chains. "We added a few Nepalese items to the menu to see how our customers would like them. Every few months, we add a few more. That's how popular our food has become," said owner Rojesh Maharjan.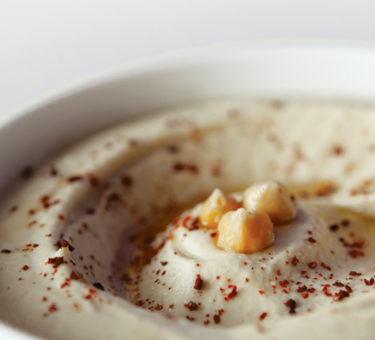 Dip Your Dumplings
If you've never had a Nepalese momo dumpling, now is the time to try them. Mazaya makes them as a meat version with chicken or the vegetarian version. You can try them steamed or fried, but the steamed version is the tastiest. The dumplings are made to order, and may take a while, but are definitely worth the wait. They're served with a light, warm soy sauce and come in an order of six or 10. Go with the order of 10, because you'll be sad when your plate is wiped clean.
Mazay's menu is available to order through third-party deliveries like Grubhub and offers take out and curbside.
And if you are looking for a great new patio, the Harvard Brick Light District provides plenty. Mazaya has one of the best, complete with heaters for those chilly winter nights.
If you only have one thing…
Have the chicken schwarma sandwich. The garlicky side dip and the crispy pita make that dish great for literally any meal.
Mazaya Cafe
120 Harvard Dr SE
Neighborhood: Nob Hill
Category: Eatery
Phone: 505-582-2447
$
Website
Facebook
Instagram