Lightspace: Works by Zuyva Sevilla and The Albuquerque Astronomical Society
November 17 @ 5:00 pm

-

7:00 pm

Free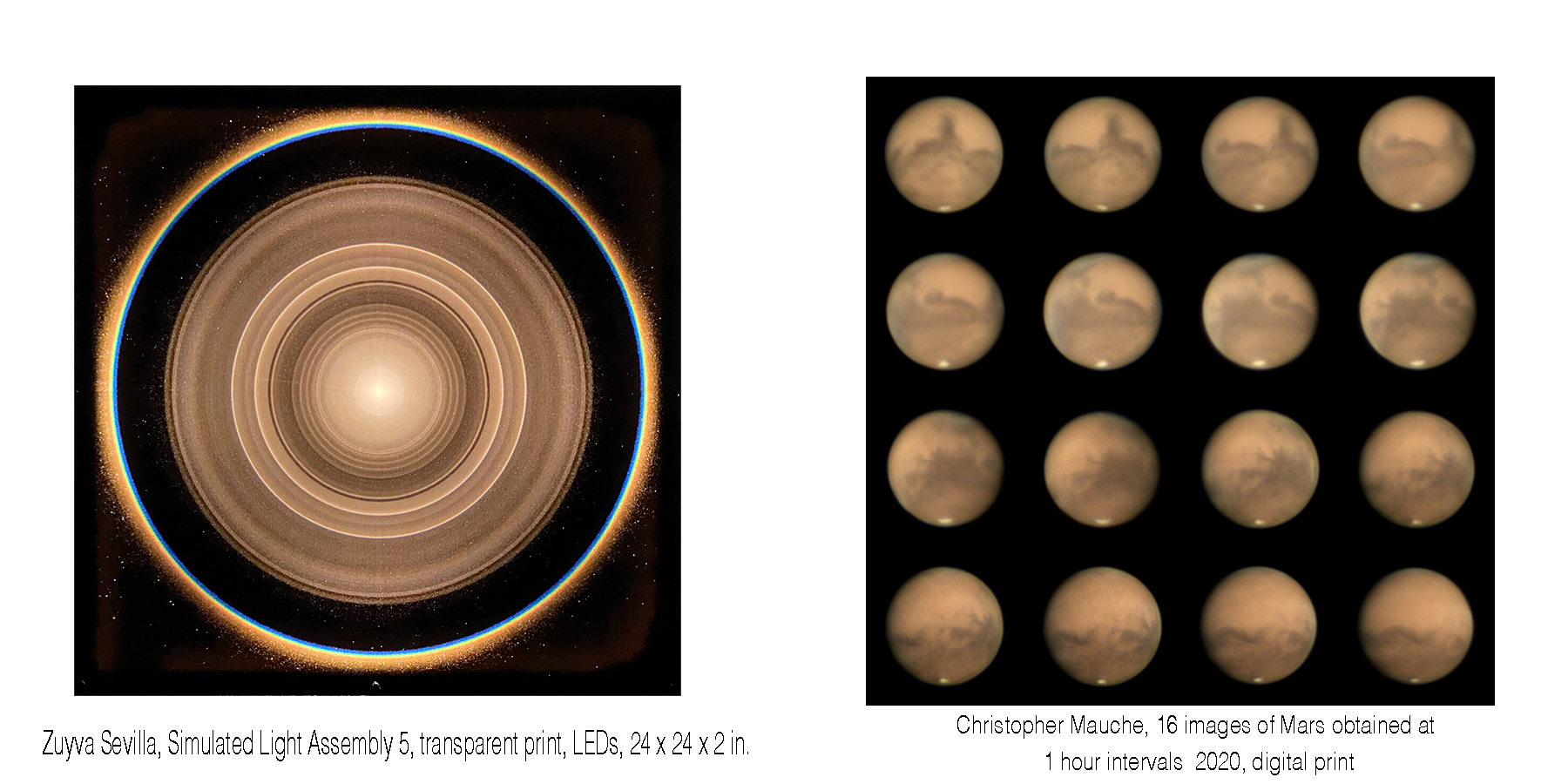 This exhibition combines works by Zuyva Sevilla from his Hyperlux series with images of the cosmos taken by members of The Albuquerque Astronomical Society Christopher Mauche and Joey Troy.
Lightspace explores the overlap between art and science. The exhibition celebrates diverse approaches to image-making that can be appreciated on many levels. While Sevilla's lightbox works draw from an understanding of physics and the behavior of photons (the units that comprise what we call light and behave as both a particle and a wave), they can also be seen as expressive abstract works open to many interpretations. Sevilla's works are created through layering digital simulation of photons. As he states, "simulation acts as a window into possibility. The Light Assemblies were created as impressions of simulated photons, inspired by gravity's effect on light as co-existent forces." While this process has seemingly little to do with astrophotography, the works resonate and at times, visually echo Mauche and Troy's photographs of space.
Mauche and Troy's images of space also utilize image layering to create enhanced visions of the night skies we are accustomed to seeing. In many astrophotography images included in this exhibition, capturing the detail and colors present in the photographs required layering multiple (sometimes over 100) long-exposure images. The colors and details are not visible to our eyes looking through a telescope, but are enhanced through longer exposures and editing. Similarly, Sevilla's lightbox images of digitally-simulated light combine multiple images of refracted light into meditative visions.
Lightspace is an experiment in honoring light in its purest form, and an invitation to consider the awesomeness and grandeur the universe has to offer.
Related Events